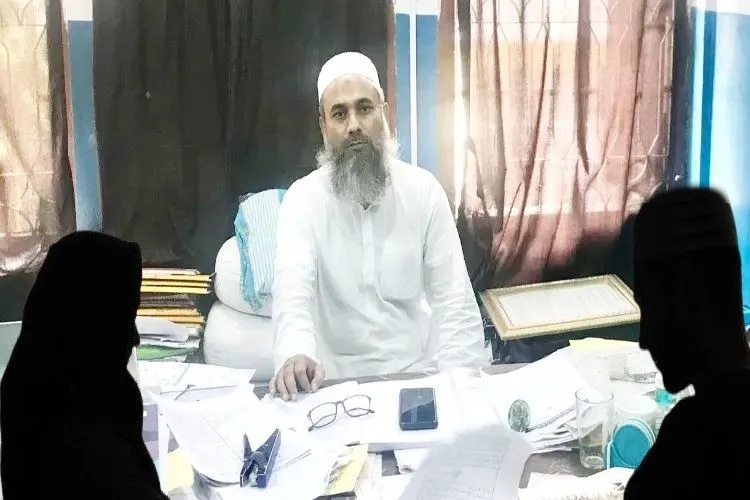 Qazi leader Mufti Muhammad Anjar Alam Qasmi.

Siraj Anwar Patna

The triple or oral forbidden since Talak among Muslims where a man divorces his wife by saying the word talaq three times in a row gives a distorted image of Islam to ordinary people. Most non-Muslims are unaware that Muslim women have the right to seek divorce called Khula.

Interestingly, as more and more Muslim women in India are opting for Khula To end their marriage mainly due to spousal abuse and incompatibility, Muslim organizations put systems in place to hear their cases and facilitate their divorce.

In Bihar, Imrat-e-Sharia, one of the largest Muslim organizations working in the states of Bihar, Jharkhand, Odisha and Bihar, has set up Islamic "courts" called Dar-ul-Qaza that facilitate the separation of couples on the basis of reconciliation. and mutual settlement in Khula case.




According to the records, 118 divorce cases, initiated by women (Khula), were settled in this religious institution located in Phulwari Sharif of Patna. The total number of cases before the Dar-ul-Qaza is 572.

Officials at work in Dar-ul-Qaza

On Saturdays and Sundays, the "Court" exclusively deals with Khula divorce cases.

The process begins with a woman filing a divorce petition at Darul-Qaza and paying a fee of Rs 500. The petitioner gets a court date and both parties – husband and wife – are requested to be present on the court date. hearing before a Qazi (an Islamic judge).

The Qazi first attempts the process of reconciliation between husband and wife and only after it fails, judgment is pronounced.

The decision of the Qazi is given to the parties in black on white and is also documented for the record of Dar-ul-Qaza. The tribunal has not encountered any opposition or disagreement with its decisions so far. He also ensures that both husband and wife sign a pledge that they will accept the Qazi's decision.

However, an appeal can be lodged against the decision of Dar-ul-Qaza with Amir-e-Shariat, head of the organization. In the past year, only one such appeal has been filed and this was also dismissed due to her disability.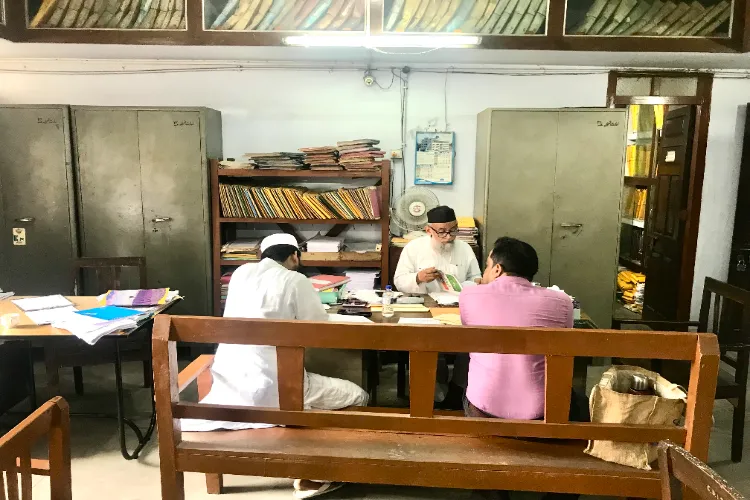 Hearing of a petition in Dar-ul-Qaza

Interestingly, Dar-ul-Qaza does not accept divorce cases initiated by men. Qazi leader Mufti Muhammad Anjar Alam Qasmi says this is because there is already a system in place to deal with such divorces.

He said that just as other human issues have increased, the number of Khula petitions has also increased. However, he estimates that this is much lower compared to population growth.

"Dar-ul-Qaza serves as a mediator, our efforts are for conciliation. People often leave satisfied, decisions are made based on Quran, hadith, no guards, no police, but there is peace," he told Awaz-the Voice.

Dar-ul Qaza thus offers an easy and affordable resolution of legal problems at a time when the courts have a high waiting rate and justice has become unaffordable and painfully delayed. Dar-ul-Qaza settles a case in one day. The applicant and the respondent come in the morning and when the court gets up, both parties leave with a clear idea of ​​their life and their relationship.

The Dar-ul-Qaza office issues a receipt for the fee and it is waived for very poor people.

Dar-ul-Qaza is a kind of Islamic court where decisions are made in the light of Sharia. Most marriage and divorce cases are heard here. Sometimes cases related to inheritance also come before the Qazi.

Interestingly, even a non-Muslim from Bihar Sharif also filed his petition in Dar-ul-Qaza. He had a land dispute with a Muslim.

Currently, 82 branches of Darul-Qaza are operating in Jharkhand, Odisha, Bengal and Bihar.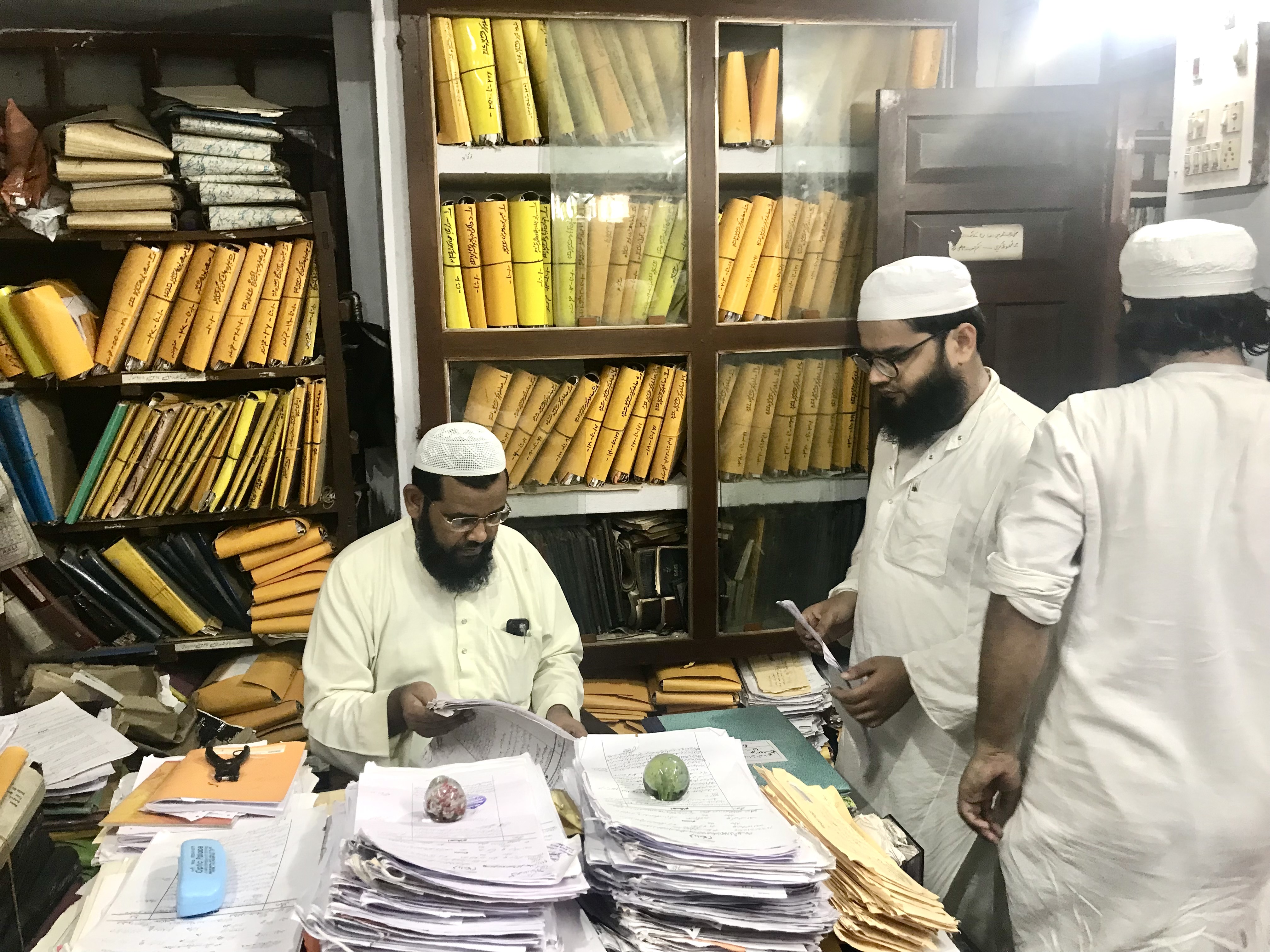 Officials review petitions

After US-educated Ahmed Faisal Rahmani became the organization's leader, 10 new Darul Qaza were opened.

Dar-ul-Qaza of Phulwari Sharif has a registration room, a separate room for the chief Qazi and another for the deputy Qazi. At least 18 staff members work in one room of this centre.

READ ALSO : Moinuddin flowers are a must for Hindus praying for moksha in Gaya

The center has a Deputy Qazi and three Associate Qazis, each with their own specialty. They handle the cases and leave the final decision to the Qazi leader Mufti Muhammad Anjar Alam Qasmi.