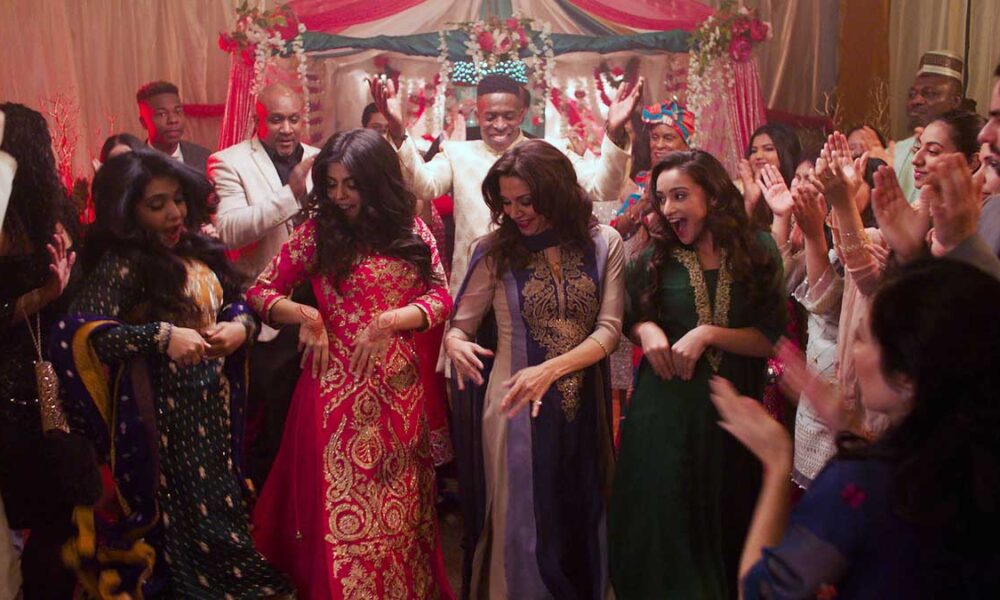 The Oscars are facing a ratings crisis. Last year, their number fell from around 40 million to just 9.85 million. Yet efforts to deal with declining popularity simply aren't working.
Indeed, the rapid decline in viewership is particularly significant among young viewers who are acutely aware that cinematic representation has significant implications for society. It's no coincidence, then, that viewership numbers started to plummet in 2016 when #OscarsSoWhite trended, then plummeted again in 2017 when the media industry was rocked by #MeToo allegations.
Right now, the debate revolves around the Oscars, which still fail to accurately represent minority voices.
Surprisingly, in a post #MeToo and #BlackLivesMatter era, the Academy – despite its best efforts – still fails to understand that diversity is sought after more than ever. And it's not just a performance, it's a true story about minority life. Stories that accurately portray – and reward – the complexity and nuance of BIPOC experiences.
Currently, Oscar-related headlines are dominated by the Spielberg star West Side Story, Rachel Zegler, a Latino actress who, despite the film's seven nominations (including Best Picture), was only invited to attend the event this week after public outcry. Is Zegler's experience, representing a community representing nearly 20% of the American population, proof that the Academy's efforts to be more diverse are smoke and mirrors?
As far as Muslims are concerned, the numbers speak for themselves.
A recent USC Annenburg report found that while Muslims make up nearly 25% of the world's population, only 1.1% of the 100 highest-grossing American films from 2017 to 2019 included Muslim characters, a number that still has decreased for black Muslims and Muslim women. And even when these groups were represented, it was for all the wrong reasons.
Normally, these depictions stereotype and defame Muslim communities. Islam is often "essentialized" or generalized, conjuring up negative and biased caricatures. For example, the vast majority of Muslim characters are racially profiled, male, and either perpetrators or victims of violence. And this complete lack of diverse Muslim experiences – extending to issues of gender, sexual orientation and disability – has consequences.
Given that few Americans have ever interacted meaningfully with a Muslim, these stereotypes are not trivial. On-screen portrayal influences broader global issues by mitigating harmful rhetoric and misinformation directed at minority groups. Given the epidemic of anti-Asian hate crimes in the US, including where I call home, and the spread of conspiracy theories surrounding Muslims during Covid, Hollywood should – and must – do better. .
Strategies to bridge the obvious gap in Muslim voices have already been implemented elsewhere, such as the UK's famous 'Rice Test', named after one of the first Muslims – Riz Ahmed – to be nominated for an Oscar. . This test assesses the portrayal of Muslims on screen – calling on filmmakers to rely on toxic and damaging stereotypes. The test challenges us to think about more than just including Muslims in stories. It encourages us to see Muslims as…well, human.
On Oscars Day – which is also Muslim Women's Day – a coalition of organizations including Muslim Casting, the Geena Davis Institute on Gender in Media and the Pillars Fund will launch the "Surviving" to Thriving program: Muslim Women On-Screen Test' which assesses how films portray Muslim women. It's a welcome innovation, and could ensure that incoming projects – like the highly anticipated Ms Marvel series adaptation starring America's first Muslim superhero – practice due diligence.
In my own award-winning film, American-American, which is written, directed and produced by a diverse group of Muslim women, we reject the exhausting trope of the shy and repressed Muslim woman by portraying the nuances of our lives through humor. The characters struggle to balance their professional goals, family circumstances, personal ambitions, religious commitments, and desires for intimacy and companionship, in a real way. They are funny, imperfect and human.
However, all of this is still just the start of a long process to undo years of screen damage for Muslims, especially Muslim women.
We need more than the film industry to act. It's ultimately about empowering underrepresented voices to tell their own stories. On their own terms.
This is why we need entirely new creative platforms that give minority groups like Muslims a platform to showcase their diversity and richness.
Take for example the world's largest Muslim lifestyle app, Muslim Pro. Originally designed to do nothing more than provide observant Muslims with prayer times and services related to Islamic rituals, the app's chief executive, Fara Abdullah, recently hinted at big plans to launch a content and entertainment service enabling people from all walks of life to access creative content produced by Muslims.
This, she claims, was inspired by the realization that not only Muslims wish to tell their own (sometimes complicated) stories in a way that would appeal to audiences (Muslim or not) – but also by her own experiences. . People, she explains, are often surprised to discover that the head of one of the largest Muslim tech companies in the world is a young woman. And one of the reasons for this instinctive presumption, she says, is the lack of stories showcasing the complexity of Muslims around the world – a void that allows one-dimensional stereotypes to persist.
Slated to launch later this year, such ventures are a vital part of the effort to help tell the stories Hollywood has for too long ignored how to tell and could serve as vital gateways where the mainstream film industry can begin. to remedy its injustices.
The film and creative industries need to take concrete steps to improve representation, because as we know, it's about more – it's about having a voice in society.
Until then, I won't be watching the Oscars.
Related