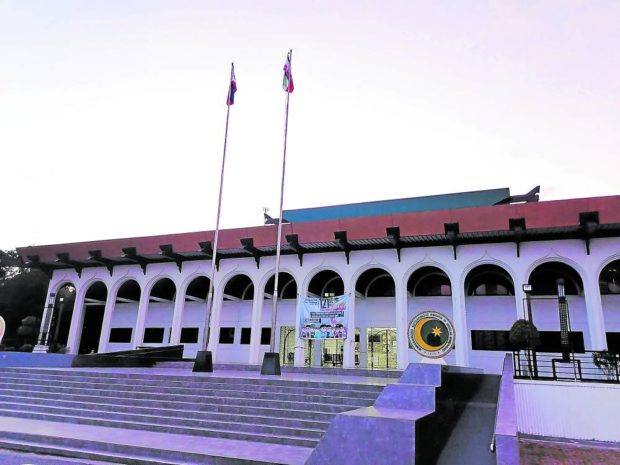 CITY OF COTABATO — Workers in the Bangsamoro Autonomous Region in Muslim Mindanao (BARMM) can return home as early as 3:30 p.m. during the fasting month of Ramadan, as ordered by its Chief Minister Ahod "Kagi Murad" Ebrahim .
In his memorandum to all Muslim officials in BARMM, Chief Minister Ebrahim announced the modified working hours for officials and employees during the fasting month which started on Sunday April 3 and would end on May 2.
"Muslim officials and employees who are required to observe fasting during the holy month are permitted to observe flexible working hours from 7:30 a.m. to 3:30 p.m.," Ebrahim said in his circular memorandum No. 0051.
He said working hours would continue during the supposed lunch break.
"After the end of Ramadan, all civil servants and employees will resume their respective regular working hours from 8 a.m. at 5 p.m.," Ebrahim's memo reads.
In his Ramadan message, he urged everyone in Bangsamoro to spread love.
He also urged the public to continue to observe physical distancing since the threat of the coronavirus disease (COVID-19) was still there.
"We have overcome the pandemic, I believe the time will come when this pandemic will end," he said in the vernacular.
While the month of fasting is the holiest month among Muslims around the world, it came at the height of the campaign trail for the country's national and local elections this year.
"I hope peace will prevail during and after the local and national elections, I hope patience and understanding of our political position will prevail," Ebrahim said.
"Let's not let the political season disrupt our fasts and religious activities," he added. "Let's not let differences in (our political choices) affect our fast."
RELATED STORY
The holy month of Ramadan begins on April 3 in PH – Bangsamoro mufti
Subscribe to our daily newsletter
Read more
Subscribe to INQUIRER PLUS to access The Philippine Daily Inquirer and over 70 titles, share up to 5 gadgets, listen to the news, download as early as 4am and share articles on social media. Call 896 6000.
For comments, complaints or inquiries, contact us.