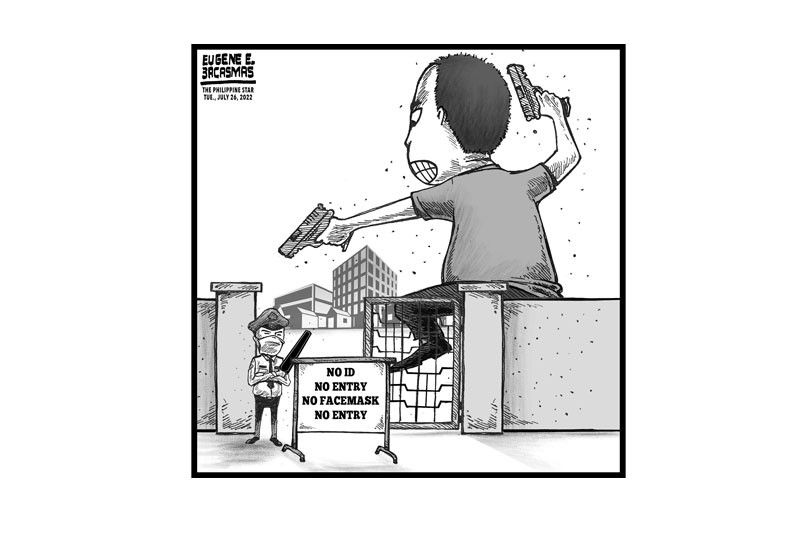 The attack was not random but premeditated, and the target was not a student. Yet widespread dismay and concern greeted the murder of former Lamitan City Mayor Rose Furigay by physician Chao Tiao Yumol during the Ateneo de Manila Law School graduation ceremony in Quezon City. last Sunday afternoon.
Furigay's assistant Victor George Capistrano and Ateneo security guard Jeneven Bandiola were also killed in the gun attack. Furigay's daughter, Hannah, and another person were injured. Chief Justice Alexander Gesmundo, guest speaker at the graduation ceremony, was reportedly on his way to the university when Yumol opened fire.
Furigay's camp said Yumol had held a grudge against the former mayor since 2018, when she carried out an order from the Bangsamoro Autonomous Region in Muslim Mindanao shutting down the doctor's clinic for allegedly operating without a license across the Lamitan Town Hall in Basilan where he is a resident.
Yumol then allegedly posted on social media insinuations of wrongdoing against Furigay, the then vice mayor, and several other city government employees, which prompted more than 70 cyberlibel complaints. In September 2019, Yumol surrendered to the police on 26 counts of cyber defamation.
In a chance television interview, Yumol accused Furigay and her husband Roderick, the current mayor of Lamitan, of being involved in drug trafficking. Yumol also filed a complaint against the couple with the Presidential Anti-Corruption Commission, but it was dismissed for lack of evidence. In January last year, Yumol filed a complaint with the Office of the Ombudsman against PACC leader Greco Belgica.
Last Sunday afternoon, Yumol would have arrived on the Ateneo campus in a service vehicle of the transport network. Upon seeing Furigay, whose daughter Hannah was among the graduate students, Yumol opened fire.
The only positive aspect of this tragedy is the capture of Yumol as he was fleeing, first in a stolen car and then in a utility vehicle. The tragedy, however, invites closer examination of mental health issues and the circumstances that may cause a doctor to resort to deadly violence. This aspect deserves as much attention as the assessment of the security situation in the country and the ease of obtaining weapons.