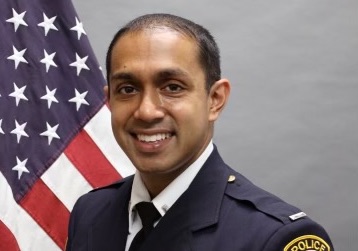 Making Virginia history, Lt. Wahid Alam was selected as the first-ever liaison officer for the local Muslim community at the Fairfax County Police Department.
"I want to be the conduit to all the resources the police service has to offer and encourage Muslims to consider a career in policing," he said. Fairfax County Local News in a report.
Born and raised a Muslim, Alam served in the department for over 18 years. He considers his faith and his background in the police as a tool that makes him a good candidate for this role.
📚 Also Read: Dearborn Muslim Named Police Officer of the Year
He also hopes to meet with Muslim business leaders and business leaders to "network within this unique community and build even more forays with the department."
Praising the Muslim community's support for law enforcement, Alam hopes to dispel misconceptions about community surveillance.
"The Muslim community needs to know how the Fairfax County Police Department conducts policing and surveillance in response to crimes and dangerous threats," he said.
"The FCPD does not conduct targeted surveillance of Muslims or any specific community. Relationship building and transparency in our policing strategies and practices will build trust with the Muslim community.
📚 Also Read: Dearborn Appoints First Muslim Police Chief
Other American Muslims also took over a position of command in the police.
In April 2021, Pakistani-American Commander Yasar Bashir was named the first Deputy Chief of Muslim Police in the United States.
In July 2020, the local precinct in New York appointed Captain Adeel Rana as its commanding officer.
📚 Also Read: Hijabi Cop Breaks Barriers in Illinois