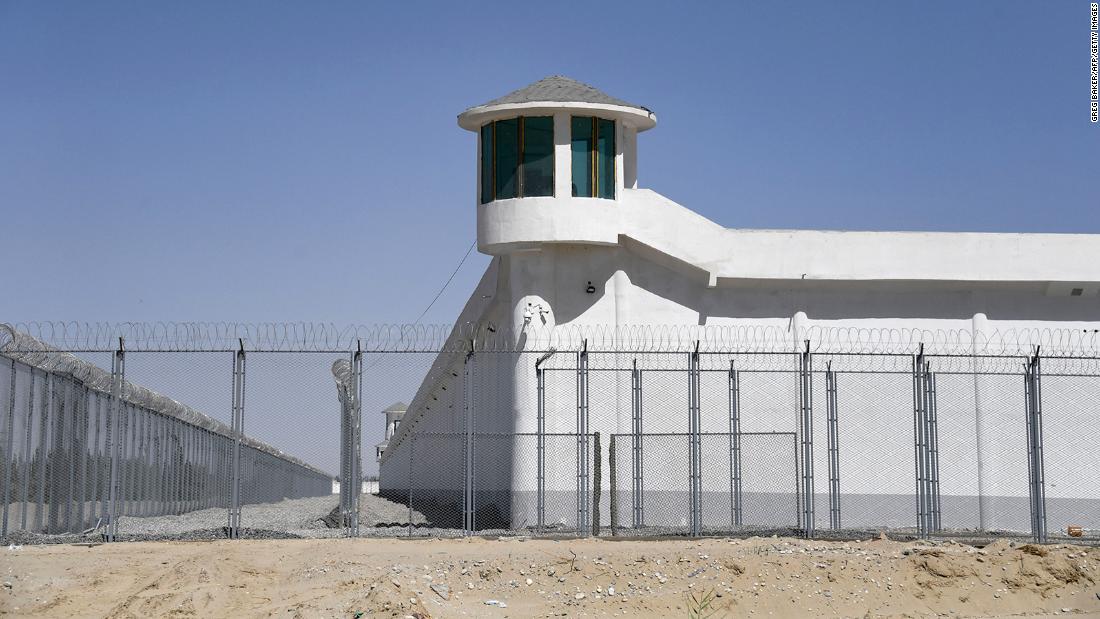 [ad_1]
As one of three Muslims in Congress and someone who has worked to defend all oppressed people, I believe America has a moral imperative to help end these injustices. President Joe Biden also understands that these atrocities cannot go unanswered and has announced that he is suspending diplomatic representation at the Beijing 2022 Olympic and Paralympic Winter Games in response to ongoing genocides and crimes against humanity in China. .
Congress must also play a role. That is why I am proud that this week the House and Senate adopted, and President Biden is expected to sign, the Uyghur Forced Labor Prevention Law to ensure that products made in the Xinjiang region using the forced labor does not enter US markets. These actions are an important step towards accountability and ensuring that America lives up to its ideals. I was also proud to join with my colleagues in the House in passing a bipartisan resolution condemning "genocide and crimes against humanity against Uyghurs and members of other ethnic and religious minority groups" in China.
The details of the Chinese government's systematic oppression are extremely troubling. The CCP uses internment camps in Xinjiang to expand a practice known as
sinization
– force religious practitioners to renounce their faith in order to prioritize allegiance to state policies and philosophies. Those held in the internment camps described forced political indoctrination, torture, beatings, deprivation of food and denial of religious, cultural and linguistic freedoms. What are the alleged serious crimes that justify such inhuman punishment against the Uyghurs? Wearing long beards, refusing alcohol or other behavior that Chinese authorities consider to be signs of "
religious extremism
". China has denied all charges, calling the camps "vocational training centers" to teach Uyghurs vocational skills and prevent terrorism and extremism. I dispute this assertion.
The Chinese government would also continue to pursue the forced assimilation and repression of Tibetan Buddhists and have ordered the removal of crosses and the closing of the doors of many Christian churches. Disturbingly, there have been allegations (denied by Beijing) of organ harvesting from prisoners – many of whom are believed to follow the Falun Gong spiritual movement.
Religious freedom is an essential component of human dignity and a foundation of American values. Despite all of our political polarization, Americans of all faiths, and no faiths, agree that the free exercise of our spiritual beliefs is a basic human right. This is what made American democracy such a new concept over two centuries ago and changed the course of human history for the better. Unfortunately, religious freedom is threatened by the CCP's attempt to push its citizens into a unique, exclusive and dangerous belief system.
With their growing economic influence among other nations, it's unclear how China can export these nefarious policies to U.S. shores and around the world.
The bipartisan bill passed by the House and Senate is not the first time we have stood up for Uyghur Muslims. Earlier this summer, we passed the Uyghur Human Rights Policy Act, and it was enacted because the fundamental democratic and constitutional principles of the United States for the free practice of religion must be steadfast, especially in the face of attacks on religious freedom around the world. This is particularly urgent today for Uyghur Muslims.
There is still an opportunity to improve our economic and diplomatic relations with China, but we must do so while firmly practicing our ideals. The moral authority of the United States must be paramount to the economic relations we have enjoyed, and we must be prepared to sacrifice greater profits if it means ignoring our fundamental principles of freedom and fairness. If America does not stand up for the rights of Muslims, Christians, Buddhists and other religious minorities in China, who will?
[ad_2]