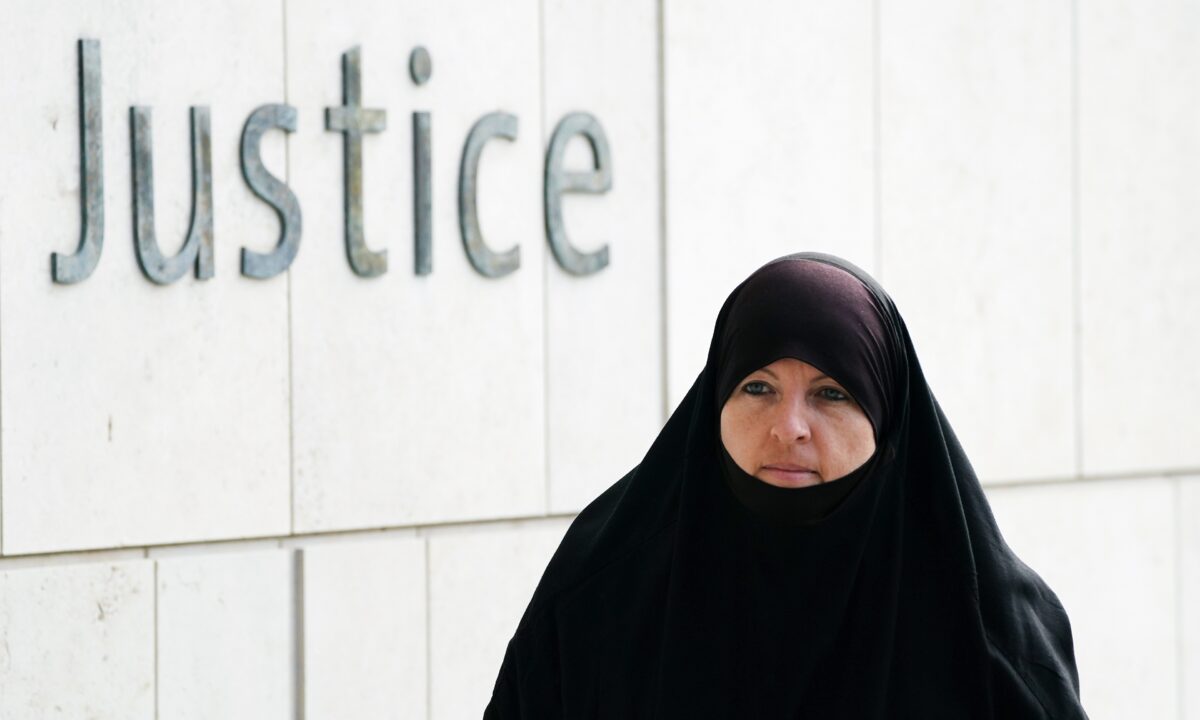 A former Irish soldier who traveled to Syria and became an Islamic State bride was sentenced to 15 months in prison by a Dublin court on Friday.
Lisa Smith, 40, from Dundalk, County Louth, was found guilty in May of being a member of the ISIS terror group between October 28, 2015 and December 1, 2019, after a nine-week trial at Dublin's Special Criminal Court .
But she was cleared of a separate group finance charge.
Smith is the first person to be prosecuted and convicted in Ireland for terrorist offenses committed outside the country.
Smith served in the Irish Defense Force between 2001 and 2011. She converted to Islam in 2010 and left the army the following year after being refused permission to wear the hijab.
According to another convert to Islam, Carol Karimah Duffy, who testified in court, Smith started talking to an ISIS recruiter online and she was focusing on the "brutal end of Islam".
Smith visited Syria in October 2015 after Islamic State leader Abu Bakr al-Baghdadi called on Muslims to visit the country.
Although she knew she would end up being a housewife in Syria, Smith believed it was her religious obligation to live in the Islamic country, she later told Irish police.
In Syria, Smith married British jihadist Sajid Aslam, who Smith says was killed in action, and gave birth to a daughter in 2017.
After the fall of ISIS in 2019, Smith and her daughter were repatriated to Ireland and she was arrested at Dublin Airport.
Smith's lawyer had previously argued that Smith should receive a suspended sentence, citing the abuse she suffered during her marriage to Aslam, the detention she endured in a Syrian camp before being sent back to Ireland and the strict bail conditions imposed on him for two years. and a half years in Ireland.
O'Higgins SC also asked the court to consider Smith's child and argued that the psychological reports on Smith presented "a picture of an extremely vulnerable person, but with that vulnerability comes a great level of stoicism. in terms of the treatment of the hand with which it was treated."
During Smith's sentencing, Presiding Judge Tony Hunt said he was confident Smith was unlikely to reoffend.
The judge acknowledged evidence showed Smith had "follow rather than lead", but said she was determined to go to Syria.
"She may have been easily led, but then showed characteristics of resilience – rejection by her family, the trip to Syria and staying there until the end," he said.
He also said Smith had "a difficult time in Syria", but that it was a "foreseeable consequence" of his joining ISIS.
Hunt said the three judges took into consideration Smith's previous "good character" and the fact that she had made a "positive contribution to society during her military service".
The judges also acknowledged that life in the Syrian camps was "arduous" and "equivalent" to being in prison, and that they awarded a "substantial" remission of Smith's sentence because of it.
The maximum sentence for the offense is eight years.
PA Media contributed to this report.