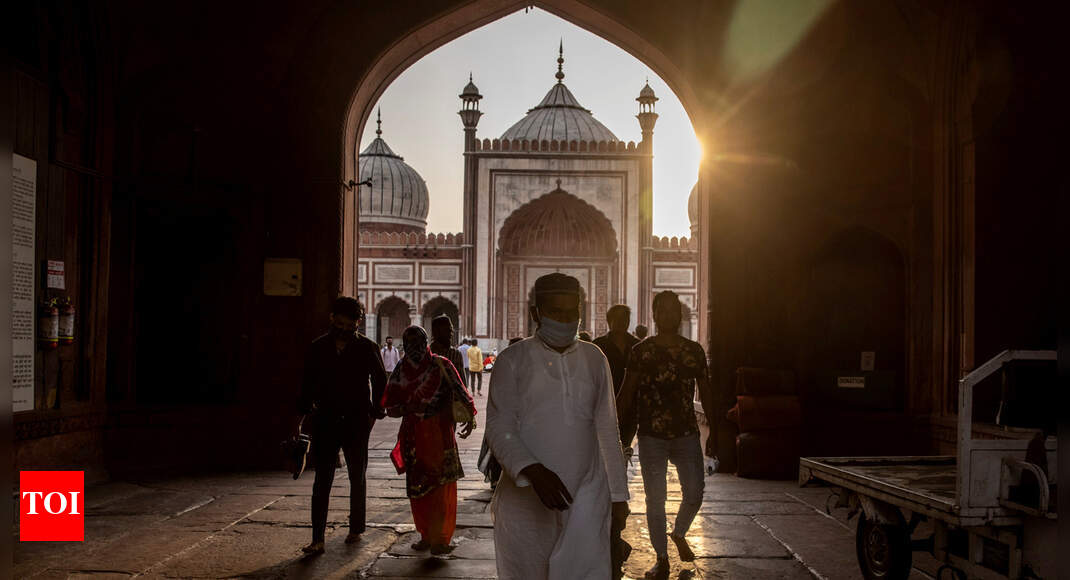 NEW DELHI: A large majority of Muslims in India support access to their religious courts for the resolution of family disputes involving inheritance or divorce cases, a Pew Research study found.
The study by the American think tank reveals that Muslims and Hindus prefer to live a life of religious segregation when it comes to marriage, friendship and certain elements of public life.
"Three-quarters of Muslims in India (74%) support access to the existing system of Islamic courts, which deal with family disputes (such as inheritance or divorce cases), in addition to the secular court system," said the 'study.
He added that a majority of Muslims in favor of separate religious courts say religious diversity benefits India (59%), compared with slightly fewer of those who oppose religious courts for Muslims (50%). .
"Muslims' desire for religious segregation does not exclude tolerance of other groups – again similar to the pattern seen among Hindus," he said.
The study indicates that 30% of Hindus claim that Muslims have access to their religious court for the settlement of family disputes.
As of 2021, there were around 70 Islamic or dar-ul-qaza courts in India, the majority of which are in Maharashtra and Uttar Pradesh.
The report notes that some Indians fear that the rise of Islamic / Sharia courts may undermine the Indian justice system, as a subset of the population is not bound by the same laws as everyone else.
The BJP decision was a strong supporter of the Uniform Civil Code – a common law for all Indians. This is one of their main poll promises. Recently, Union Minister Rajnath Singh reiterated the government's pledge to introduce a common civil code.
The findings are part of the Pew Research Center's in-depth study of religion in India that was released on Tuesday.