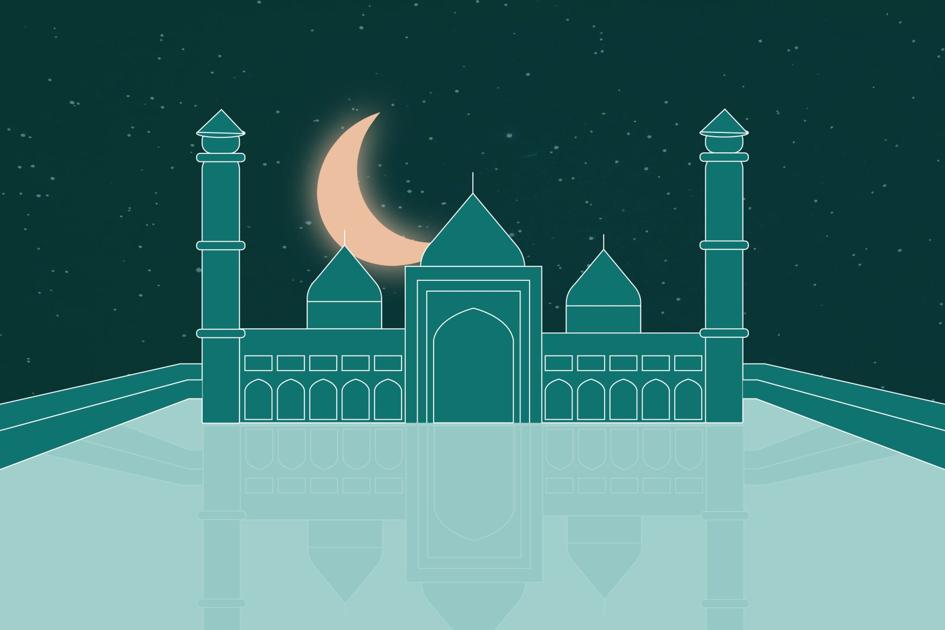 Mawlid, also known as Mawlid al-Nabi, is the Prophet Muhammad's birthday during Rabi 'al-Awwal, the third month of the Islamic calendar. Vacation begins Monday evening and ends Tuesday evening.
All over the world, Mawlid is celebrated by millions of Muslims with religious gatherings, food sharing and dinners, prayer services, festivals, marches and educational events immersed in the life and virtues of the Prophet. .
The Prophet Muhammad was the last messenger to whom the Quran, the holy book of Islam, was revealed. The Prophet was the main Islamic leader sent by Allah, or God, to enlighten, preach and confirm the message of Islam and the teachings of Abraham, Moses, Jesus and Adam to the world, according to Islamic doctrine.
The Prophet Muhammad was born in Mecca, Saudi Arabia, and his birth has been described as "a mercy to the worlds," according to the Quran.
Rabi 'al-Awwal began on October 7 and translates to "the first spring". This month features three relevant events that will change Islam and its message forever, according to Muslim Hands.
The first was the birth of Prophet Muhammad when Allah sent him to the world to spread the message of Islam. Then the Hijrah, or migration, of the Prophet Muhammad from Mecca to Medina, Saudi Arabia, which is ultimately the event that the Islamic calendar is dated.
The last notable event of Rabi 'al-Awwal was the death of the Prophet Muhammad around 12 Rabi' al-Awwal in the eleventh year of Islam.
Not all Muslims celebrate the Mawlid due to beliefs that it focuses too much on the Prophet as a person rather than on his impact and revelations on Islam. Despite this, different Muslims, Shiites and Sunnis, celebrate both in private and in public by decorating mosques and organizing events.
However, all Muslims participate in the recitation of the Quran and the devotional poetry of the Prophet Muhammad.
In Pakistan, Muslims observe Mawlid as the month of the Prophet's birth during the entire month of Rabi 'al-Awwal. One-day festivals, celebrated as birthdays, for poor children or orphans are held in Singapore. In addition, there are regular prayers and lectures in mosques, according to The Pluralism Project at Harvard University.
Over two million Muslims in Azhar Square in Cairo celebrate Mawlid, making it one of the world's largest celebrations for the birth of the Prophet Muhammad.
In the United States, mosques and Muslim student organizations at universities hold events commemorating Mawlid, including special programs for children. Programs include, but are not limited to, understanding how the Prophet Muhammad approached difficulties and obstacles, moral issues and political conflicts.
Although the University of Georgia Muslim Student Association has no formal Mawlid celebration event, officers encourage members to observe the holidays by fasting and eating an iftar, or dinner, with friends or family.