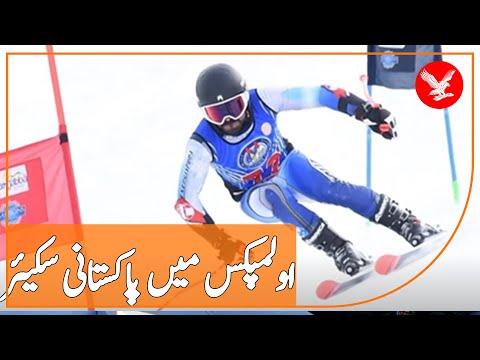 Mohamed Karim26 years old, is the only representative of Pakistan at the 2022 Winter Olympics. Hosted by Beijing, China, the international winter multi-sport event will be held from February 4-20, 2022.
Born and raised in Gilgit, Baltistan, Pakistan, Karim learned to ski on wooden skis made by his uncle in 1999. He has four older brothers, who were national level skiers.
In 2011, Karim made his debut in the South Asian Winter Games in India. When he represented his home country at the 2014 Winter Olympics in Sochi, Russia, he competed in the slalom and giant slalom events, finishing 71st in the latter.
.
In 2017, Karim was named in the Pakistan team at the Asian Winter Games. In 2018, he finished 72nd in the giant slalom event of the Winter Olympics in Pyeongchang, Gangwon-do, South Korea.
The Gilgit native will compete in alpine skiing at the 2022 Winter Olympics. This will be his third consecutive Winter Olympics.
In July 2015, Beijing was elected host city of the 2022 Winter Olympics during the 128th Session of the International Olympic Committee (IOC) in Kuala Lumpur, Malaysia. This is the first time that the Winter Olympics have been held in China.
Including Karim, a total of 2,871 athletes from 91 countries and territories will compete in 109 events across seven sports. The events will take place not only in Beijing, but also in other regions of China, including Yanqing and Chongli.
Karim is 5'4″ tall. He weighs 141 pounds.