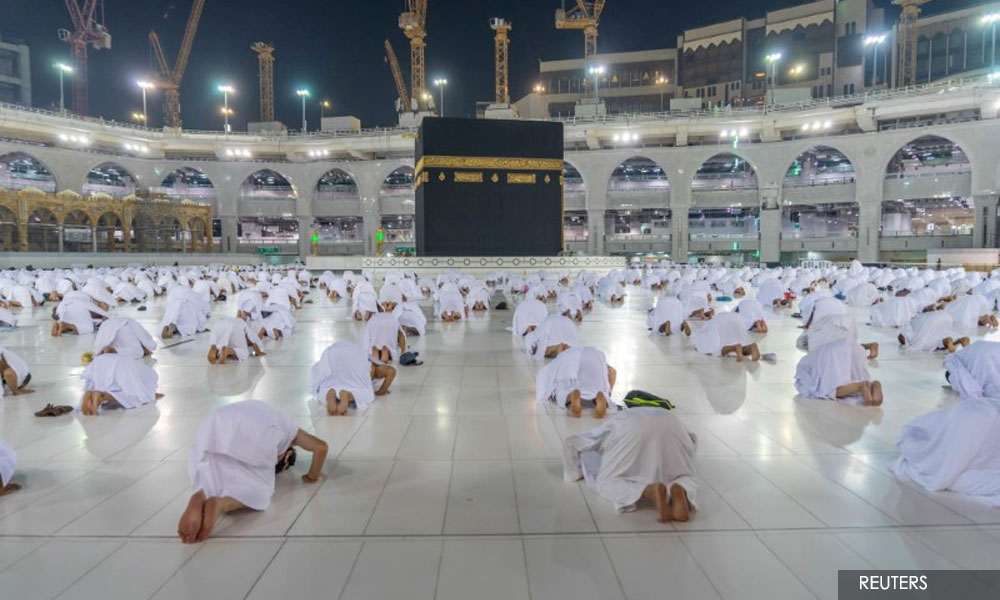 LETTER | Tourism, Arts and Culture Minister Nancy Shukri announced on Wednesday that the cabinet had decided to allow Muslims to resume Umrah pilgrimages from February 8.
Nancy Shukri said the cabinet does not wish to extend the suspension further and as such, as of February 8, Umrah travel agents can continue their Umrah business.
Earlier on January 1, the government had decided to temporarily suspend all Umrah travel from January 8 over fears of the high number of cases of the Omicron variant of Covid-19 among those returning from Saudi Arabia.
While the resumption of Umrah travel is good news for Muslims, why are non-Muslims being "locked down" and prevented from traveling abroad for their respective pilgrimages and religious obligations?
Are pilgrimages and religious visits an exclusive right and privilege for Muslims, not to be granted and extended to non-Muslims?
With over 90% of Malaysians fully immunized, it is grossly unfair to keep non-Muslims locked down and prevented from traveling abroad to fulfill their respective religious and pilgrimage obligations.
I urge the Presidents of MCA and MIC and the Minister of National Unity to urgently address this issue and end this perceived discriminatory practice.
That anyone who is fully vaccinated and residing in Malaysia, including permanent residents, MM2H pass holders or long-term spouse visa holders, be allowed to travel abroad for their pilgrimage and his religious obligations and then allowed to return.
---
The views expressed here are those of the author/contributor and do not necessarily represent the views of malaysiankini.